Artichoke Prep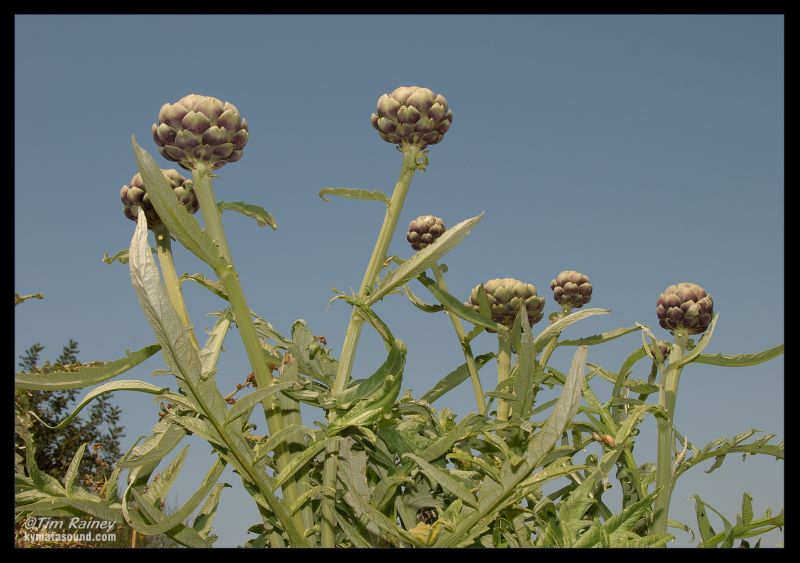 Globe artichokes are an excellent high-fibre food rich in potassium, calcium, iron, phosphorus and other trace elements essential for a healthy mind and body. Artichokes assist liver function, help lower cholesterol and help prevent arterialsclerosis, the deadly hardening of the arteries
The recipe: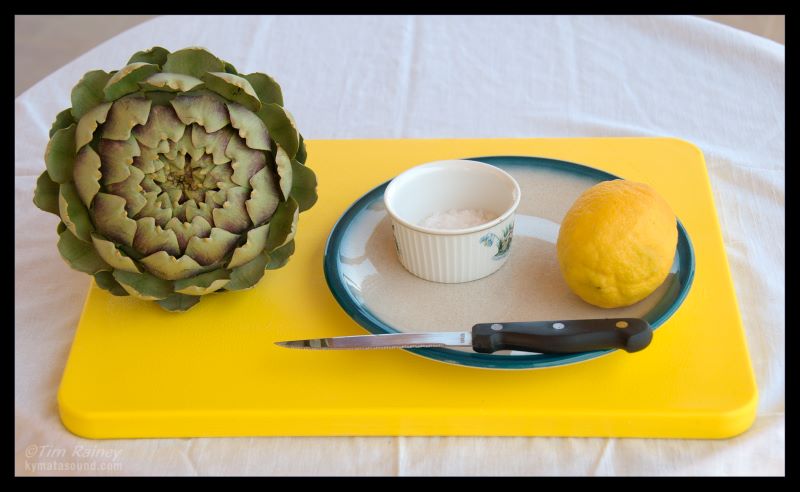 Take one ripe artichoke, some sea salt, a lemon and two knives; a small one and a larger carving knife (not shown)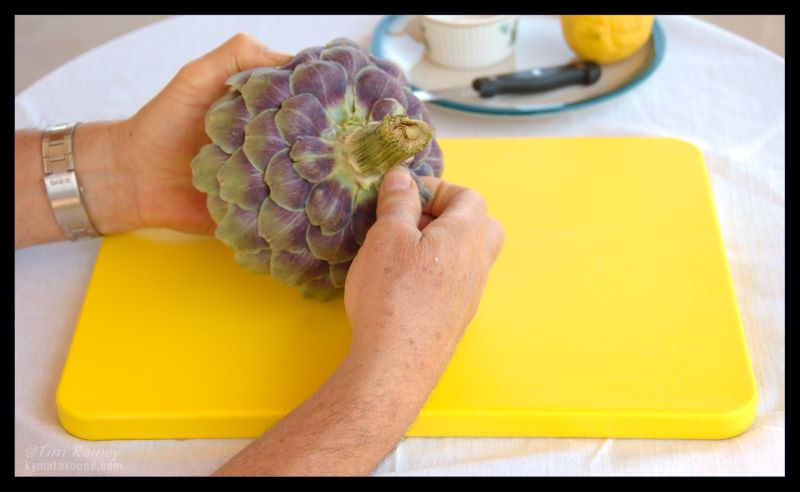 Start by tearing off the outer leaves from the base and discarding...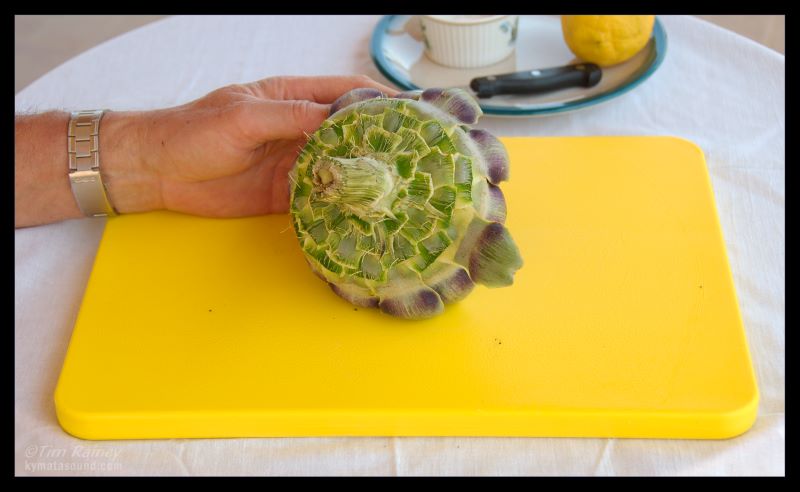 ...going 'round and 'round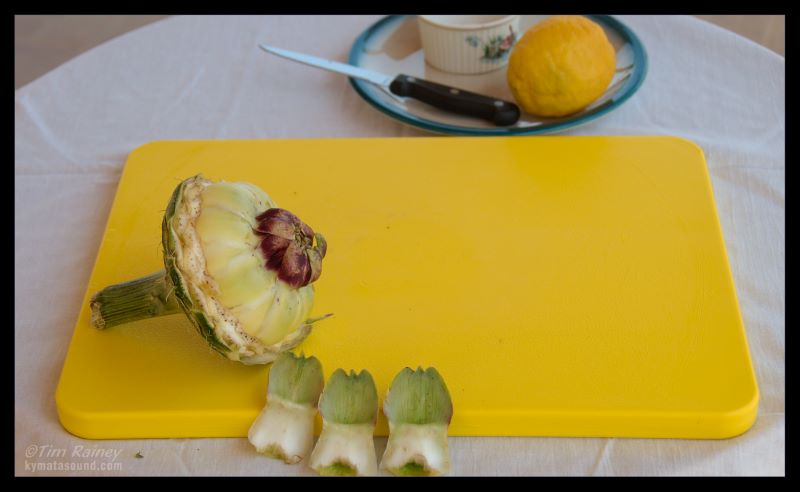 As you get closer to the heart, the leaves become easier to tear off; as you can see from the teeth marks, the white tips of the leaves are tender and very tasty
In the top quadrant, the hairs of the choke are clearly visible - I normally stop before revealing the choke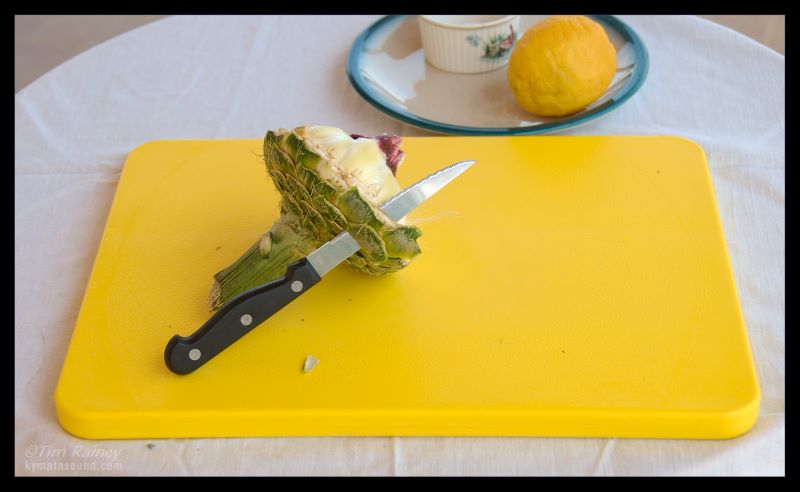 Take the small knife and carefully trim the leaf stubs away...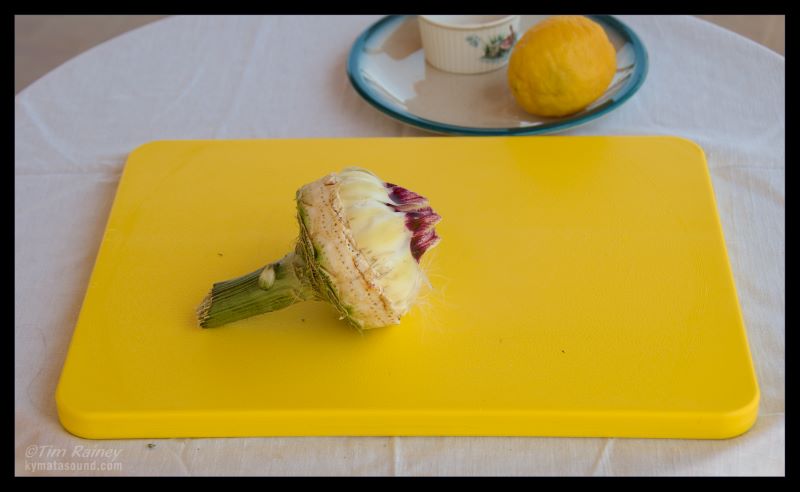 ...until the artichoke looks something like this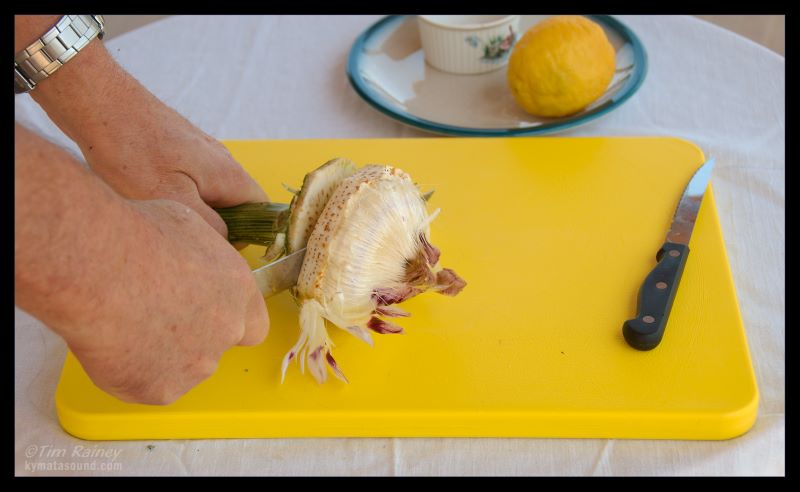 Use the carving knife to slice the artichoke in two, base and top...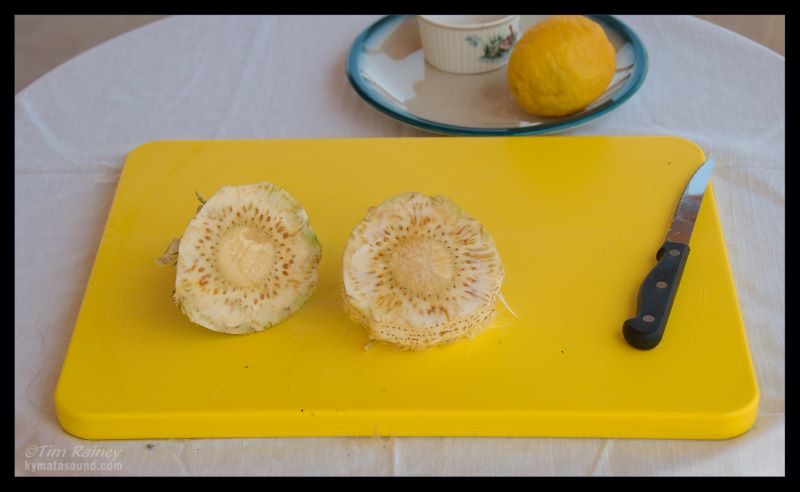 ...discard the base (on left)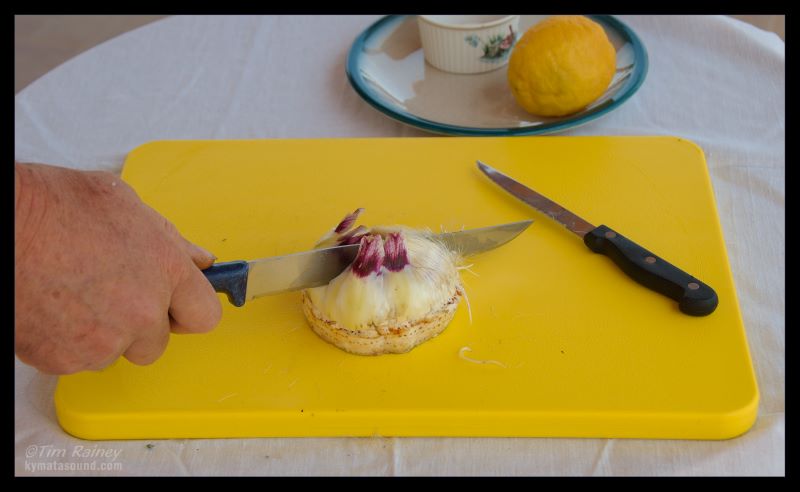 Place the upper part cut side down and slice...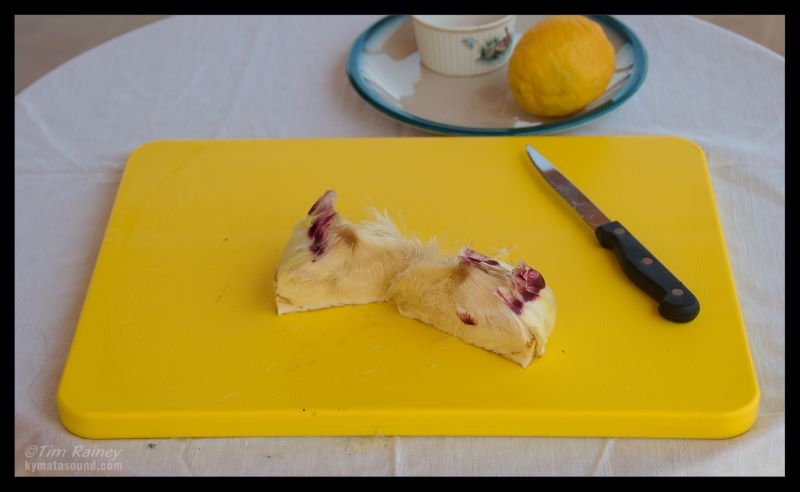 ...into two halves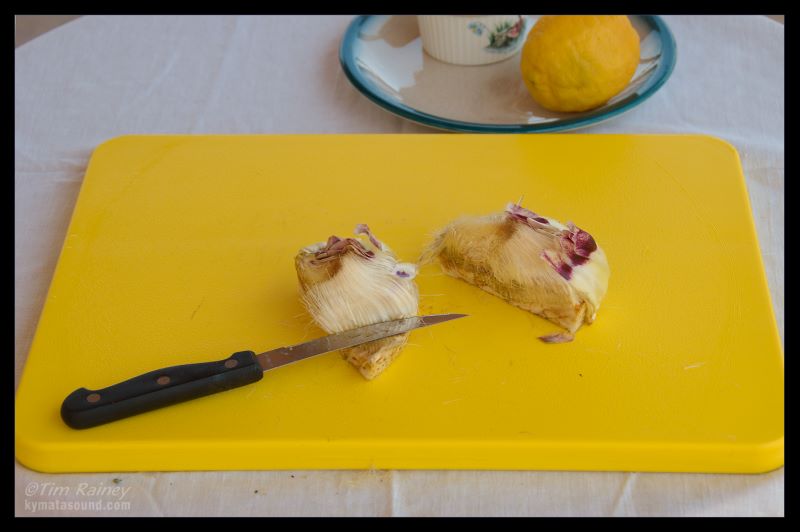 Carefully trim away the hairy choke and drench the remaining heart in lemon juice to prevent oxidization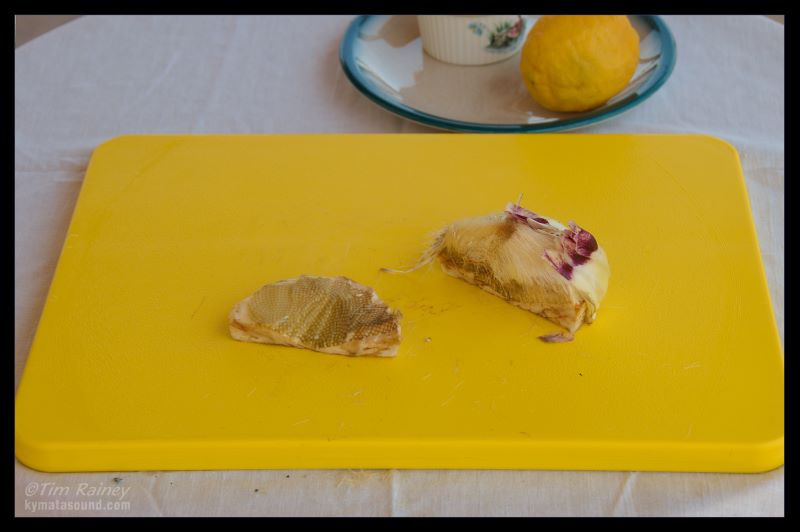 Due to the time lag between cutting and taking the pictures, oxidization (turning black) is clearly visible in this shot; lemon juice helps prevent oxidization.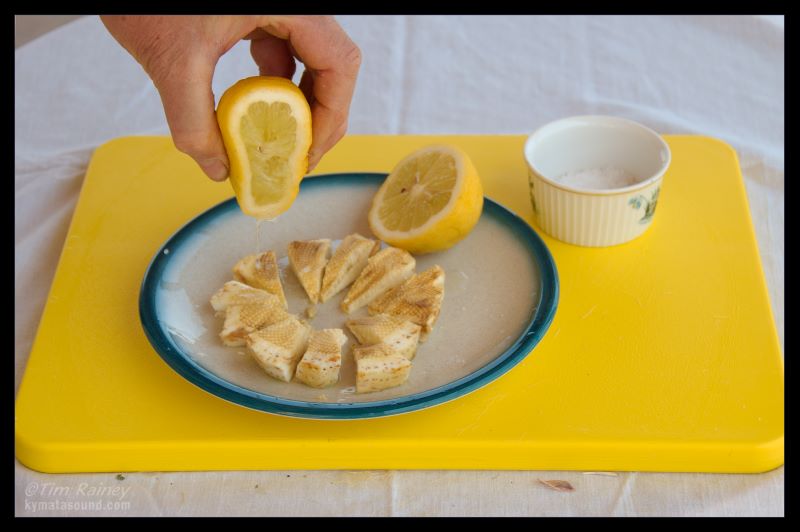 Repeat the process with the other half, sprinkle lightly with sea salt, add some freshly squeezed lemon juice and pop a segment in the mouth. You can of course cook them but fresh artichoke is nutritious and delicious!
© Tim Rainey 2008