Equipment summary
Primary equipment asset is an antique brain containing a wealth of accrued knowledge and experience gained over a great many years.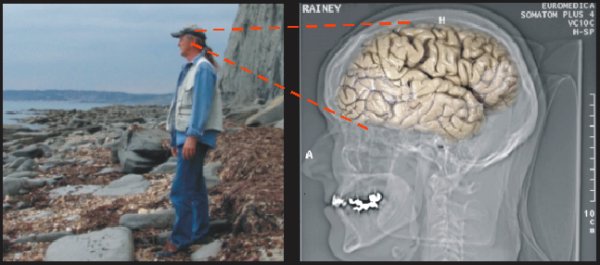 Driven by unique software, this brain is fully functional and only tends to crash once a day, usually around 11pm. It is self-rebooting first thing in the morning after the standard nighttime defrag routine. The details that follow may be of more interest to hardware nuts, although it must be remembered that without the application of an experienced and well programmed brain, all the hardware in the world is pretty much useless. Or to put that another way: It ain't what you got, it's the way that you use it.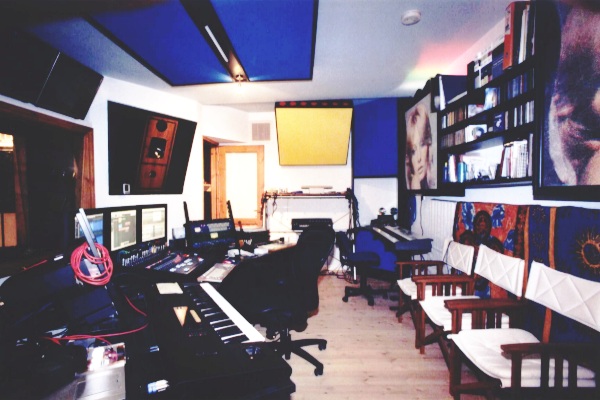 Accurate Spendor monitoring in the acoustically balanced control room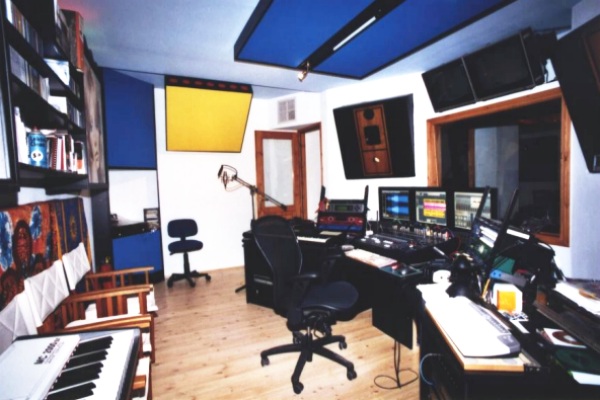 Focusrite and Joe Meek pre amps complement the Soundcraft Spirit 328 digital mixer with its onboard dual Lexicon effects processors. The 328 also operates as a basic control surface for Logic.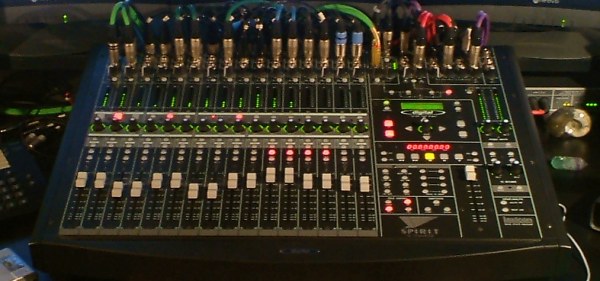 The complete collection of additional Emagic soft synthesisers, classic keyboard emulations and vocoder are available in Logic together with the EXS24 MKII for fully integrated sampling. Full Emagic instrument list: ES1, ES2, EVP88, EVD6, EVB3, EVOC20 & EXS24 MKII.

Selected plugins include:

PSP Audioware: Nitro ~ Vintage Warmer ~ Easy Verb ~ Master Q ~ Mix Pack ~ Stereo Pack ~ Lexicon PSP 42 & PSP 84 delay processors
Elemental Audio Systems: Firium ~ Eqium ~ Neodynium ~ Finalis
Ohm Force: Quad Frohmage ~ Symptohm Melohman
Linplug: Alpha ~ Crono X ~ Delta III ~ RM2
Oberheim: OBTune (Autotune)
Voxengo: Pristine Space (convolution reverb)
Primary wav editor is the very capable Cool Edit Pro V2 with its broad selection of plugins and effects. As an alternative, we also offer Samplitude V8 SE.
Computers: Main - Pentium IV 2.4GHZ with RME Digiface. Secondary - for graphics and broadband internet connection etc, Fujitsu Siemens AMILO Pro V2045 Pentium M 740 1.73GHZ
Keyboards: an Oberheim MC2000EX - 88 weighted keys with fine onboard pianos and strings. A Korg M1. An original micro Moog for authentic analogue sounds.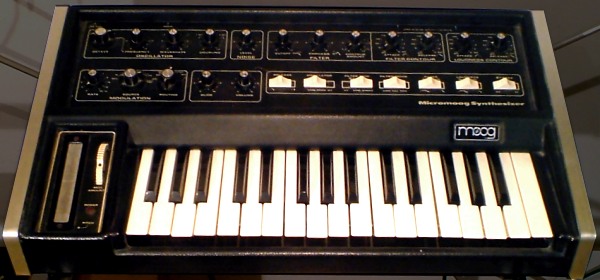 Microphones: Audio Technica, Naiant, Neumann, Red5Audio, RØDE, Sennheiser, Shure and Sony.

Headphones: AKG, Beyer and Sennheiser
Guitars: steel strung Washburn acoustic, Squier Strat and Squier P Bass. A Pod Pro is also installed in the rack.
Epson Stylus Photo 950: inkjet printer for high quality artwork and on-body CD printing: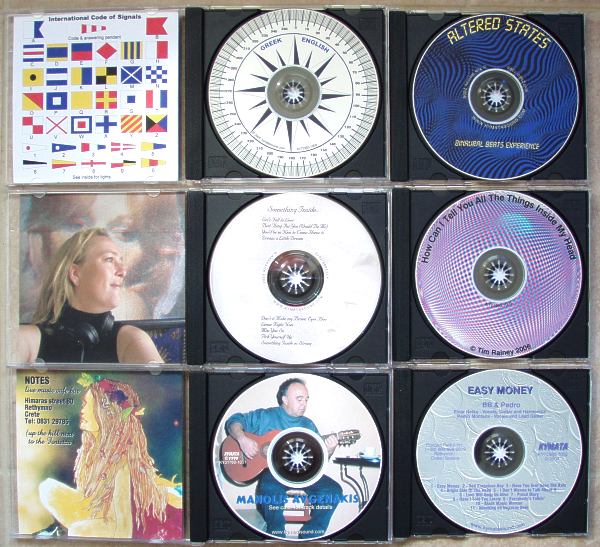 The Kymata Kollection CD is FREE when you buy any two other titles: Click here for the CDs 4 Sale page
Backups: Kymata maintain on and offsite backups of all projects on CD and/or DVD media.
Miscellaneous: Zoom H4 ~ 2 x Flying Mole DAD100 ~ Emagic AMT8 ~ Alesis Microverb II ~ DBX 266L ~ Digital Music Corp MX8 ~ Casio DH100 digital horn (MIDI wind controller)
Peter Dunlop Systemdek turntable with SME MKIII arm and Ortofon cartridge ~ Sugden A48 amplifier ~ over 400 LPs and assorted 12 and 7 inch singles; records date from the late 60s through to the 90s ~ Sony MZR50 minidisc recorder ~ Sony TCK8920S 3 head Cassette deck ~ Philips 610MKII CD player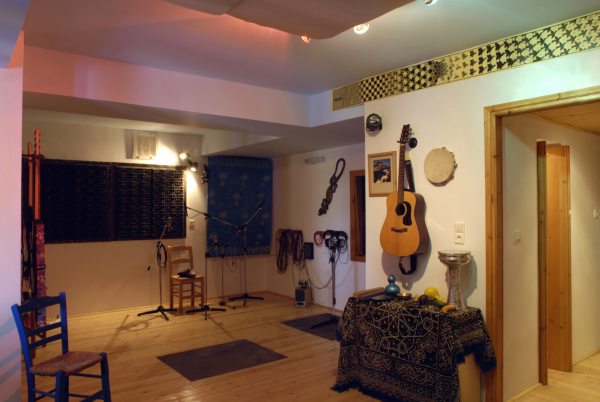 Great sounding 35 m² (376 ft²) acoustically treated live room
Shameless Plug:
Nishikigoi Varieties is a 90 minute visual bonanza of beautiful koi carp…read more