Drawing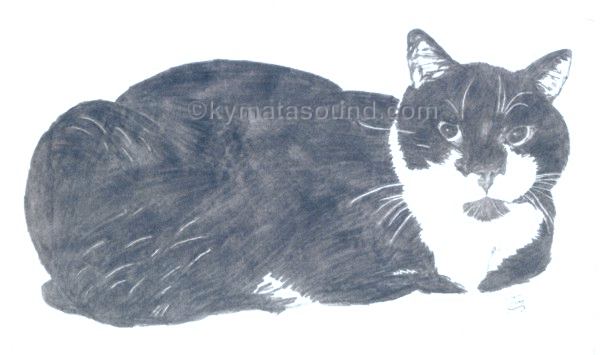 A soft pencil drawing of my old cat Tippy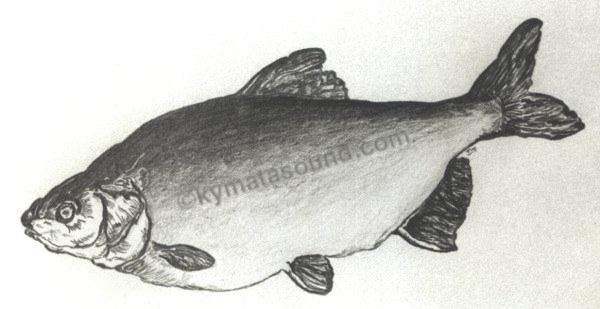 Pencil drawing of a freshwater Roach (photo of mislaid original drawing)
Computer Drawings
I've been using CorelDraw (and Photo-Paint) since version 3 on a 486; the following pictures were done with CorelDraw 8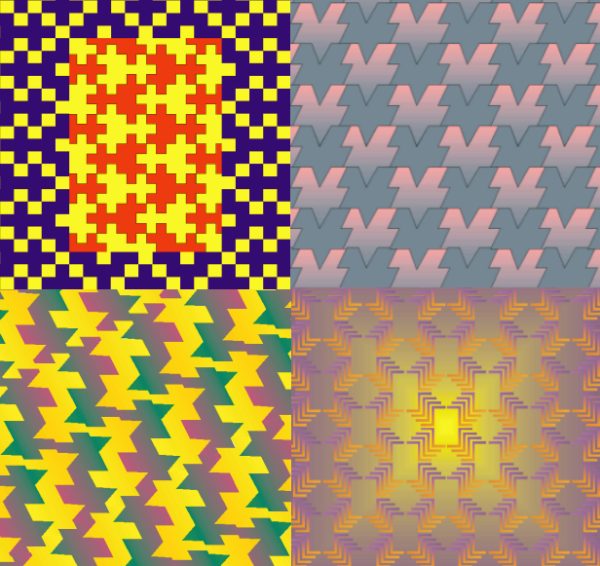 Four MC Escher inspired tessellated patterns
In the 70s I had a couple of MC Escher prints hanging on the wall; they left a lasting impression. A large collection of his fantastic works of art can be found here
There are also some interesting MPEG movie examples of Escher's impossible constructions on the downloads page of the official site
Incidentally, Dutchman and SOS forum member JayH came to Crete (April '06) and, whilst here, purchased a rather nice bouzouki to add to his ever growing collection of world instruments; JayH's excellent music can be heard here
I was most surprised and pleased when he presented me with a copy of MC Escher's four metre long Metamorphosis: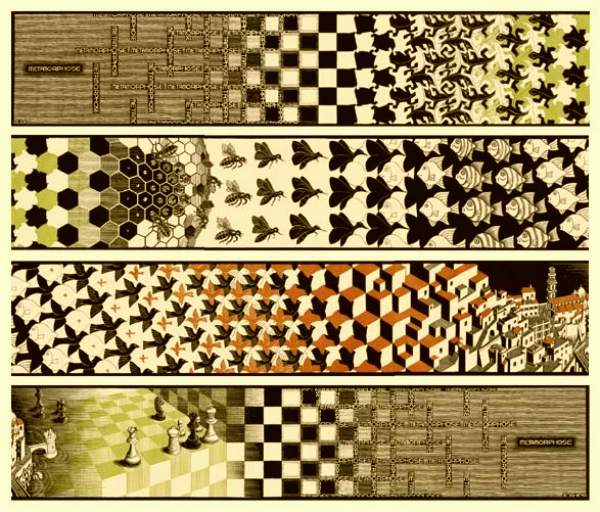 It now graces a wall in the live room, thanks Jeroen!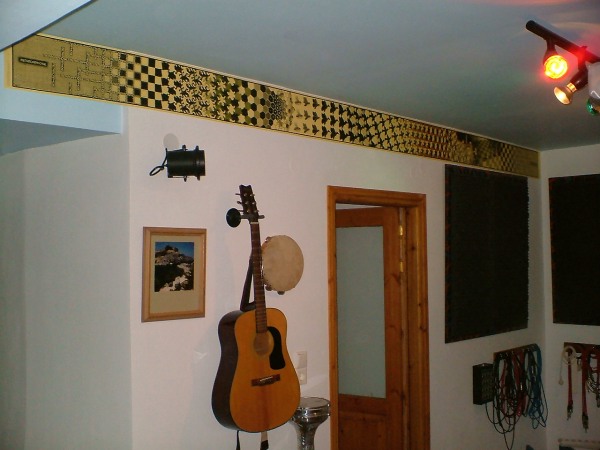 Shameless Plug:
Nishikigoi Varieties is a 90 minute visual bonanza of beautiful koi carp…read more

Beneath The Surface



Part of a series of fishy cartoon strips called 'Beneath The Surface' also made in CorelDraw
3D images constructed in Bryce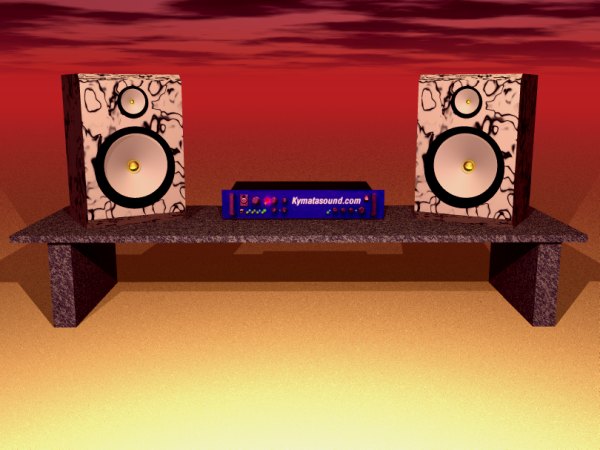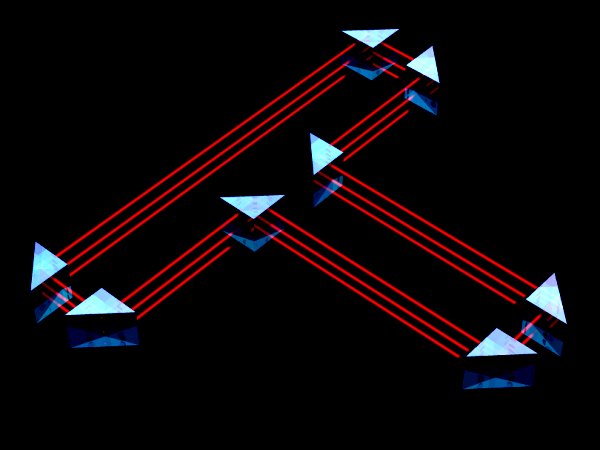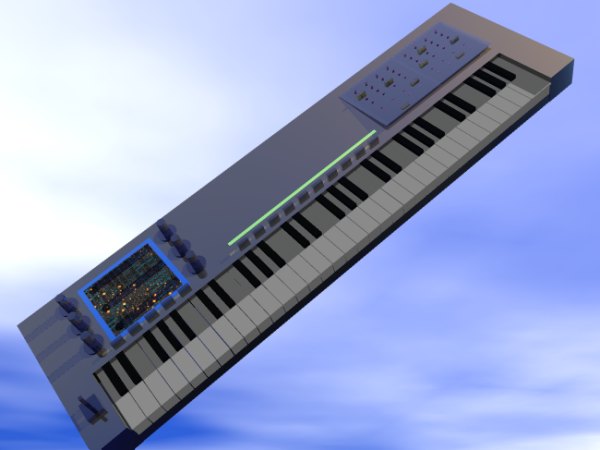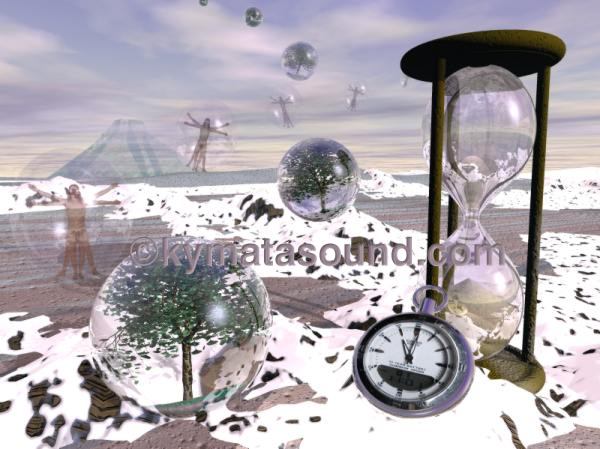 "One minute past eleven"
Carving
As a kid, in my dad's shed, I'd carve little wooden animals and present them to my French teacher as a token of my undying love; she was gorgeous… no pictures unfortunately, of her or the animals


Cretan Love Spoon
Inspired by Welsh Love Spoons this 52cm (20 inch) long wooden spoon, with the captured ring at the end, was carved out of a single piece of pine. I didn't use power tools, just a penknife and sandpaper.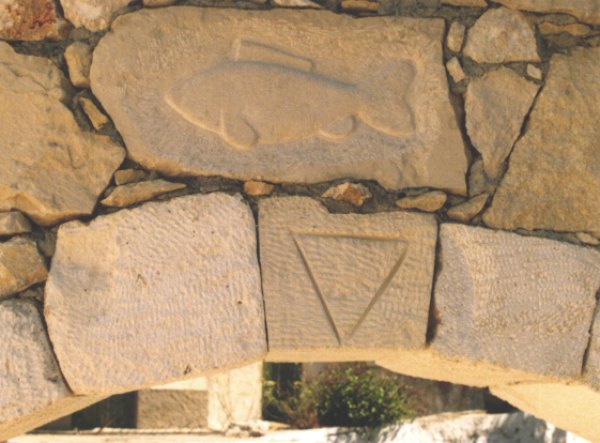 Stone Fish
Armed with a hammer and chisel I chipped away at the block of limestone and found

this fish hiding inside. The block was then set above a stone arch leading to an ancient stone-built Cretan house; the house is currently for sale: further details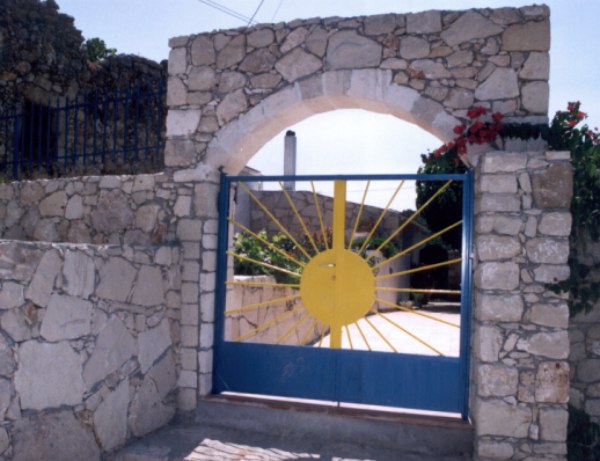 The arch viewed from the street showing another fish carving in the upper centre.
The metal sunburst gates were made by a local craftsman to my design
© Tim Rainey 2006